Hen Party… Plan, Plan, Plan
ESSENTIAL ADVICE
Having worked in the hen/stag business for over 10 years I've seen changes, but one thing that remains constant is the need to plan. Follow my 10 step guide and nothing will get forgotten, missed out or overlooked.
1. Consult with Bride
It's her big celebration, it should be all about her. So check out if she has any particular ideas, themes, destinations, dates in mind.
2. Date
Tradition says the week before the wedding, but the modern bride2be laughs in the face of tradition. Get the key people on board with a date before sending out invitations to the guestlist.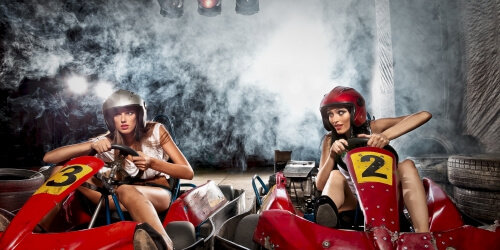 3. Guest List
Talking of which, you will need to chat with the Hen about who makes the cut.
4. Cost
Keep a budget in mind, it's oh so easy to get carried away only to find that a dear friend can't afford to join you. Companies like the one I work for allow guests to pay in instalments and also to pick and choose which elements of the party they wish to be involved with. Brilliant thinking really and means the group organiser doesn't have the bind of chasing up the money.
5. Location
A hasty word of warning, this area may very well cause you the biggest headache.
Allow yourself extra time when deliberating location. Also bear in mind that very often the bride wishes to be away from home territory making your task harder due to unfamiliarity. The internet is a great way of getting hen night ideas and finding out what places are like and how much things cost.
6. Activities
The cries of "BUNGEE" ring out loud and clear but the volunteers are not forthcoming.
The options are now so extensive from pot-holing to pot-making. You have to do the research. You have determined the location, now find out what is available – remember the budget.
7. Communicate with Guests
Make sure all those on the guestlist know all the details they need – What, where, when and who.
8. Deposits
Whatever plans you have made, deposits will be required from the guests. This also helps to cut down the knock-on effect of the inevitable "non-attendees". We all know the girl – she's keen, wants to join in everything, all ready to party… then the night before her in-growing toenail causes her too much pain.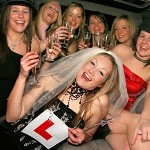 9. Make the Bookings
Confirm all bookings, i.e. for accommodation, activities, transport, evening entertainment, food and send required deposits. If you decide to book with Freedom then we only need your best guess on numbers and a £50 deposit to secure the whole event.
10. Confirmation with Guests
Contact all guests confirming arrangements. Outline where they need to be, at what time, what to pack, an idea of what to wear, and how much they still owe.
Remember any maps and any special little requirements, i.e. those "naughty" little gifts for the bride.
There you're all set to start the planning process. Of course if you use a Party Planner then they do all the hard work for you, but then I would say that as I'm biased!!!
By Lynda Hulme
www.freedomltd.com