Rustic Wedding Done Right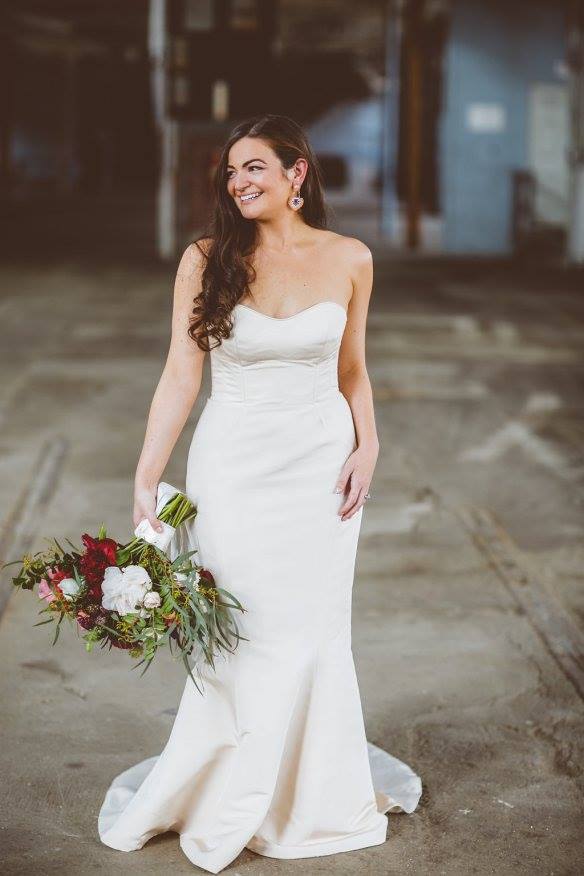 I research a lot of weddings.  I attend  a lot of ceremonies/receptions.  But recently, I observed a wedding via Facebook…and well, I was just impressed.  It takes a lot to impress me these days, as I see it all.  I'm talking about the nuptials of Kate, the daughter of a "Facebook Friend" and up and coming author of the Maine "Clam Bake Series"  Barbara Ross – more on that later!  Above, the beautiful Kate in her bridal gown by: Amy Kuschel Lennon.  Photo credits for photos #1, #4, #5, and #6 are by Abby Lorenz Photography.  Other photos are contributed by family friends!  :-)
I think why I was so taken with this wedding was because Kate and her mom, Barbara, seemed to take all the bits and pieces of my favorites and make it  work.  I have long been touting the wisdom, and BEAUTY of dressing the bridesmaids in individual dresses, both in style and color.  Check — they did that; a beautiful success.  Notice the photo below.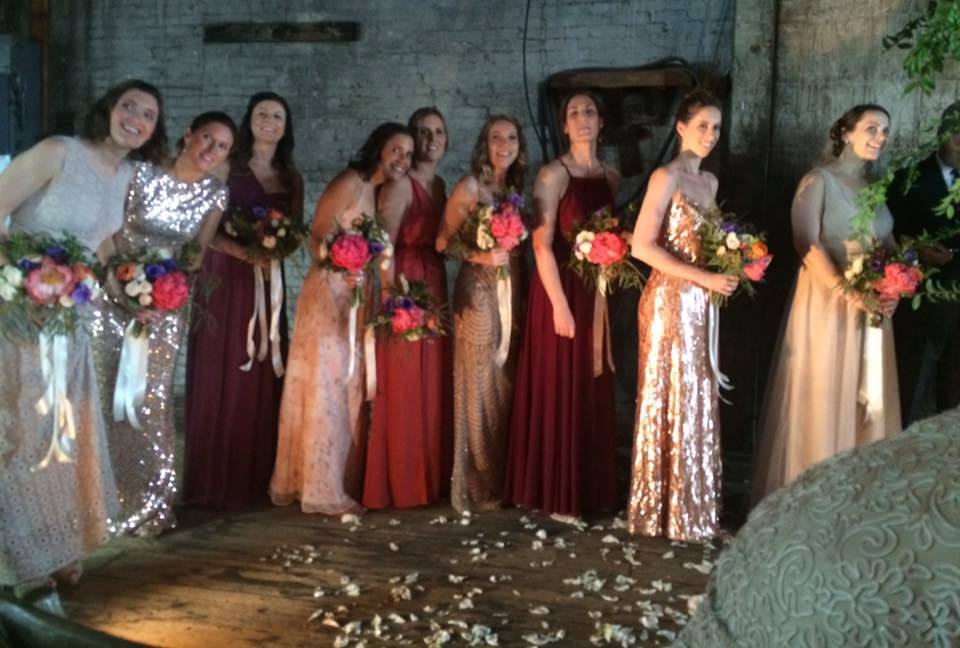 Love, LOVE the venue, "The Portland Company".  It creates such a fantastic atmosphere of elegance with a rustic vibe, a lovely fusion.  Hard to accomplish, but when done right, not much can beat it.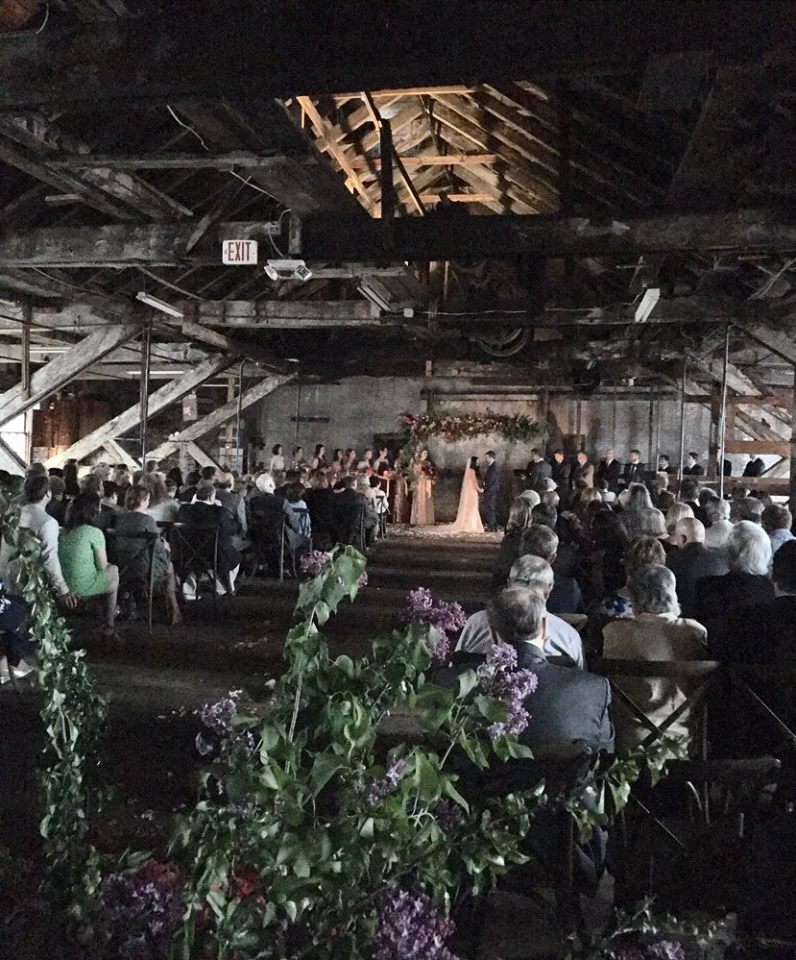 The overall appeal of this venue could not have been achieved without the artistic touch of the flowers, done by Flowers Broadturn Farm.   The flowers around the "stage", where the bridal couple said their vows, takes my breath away.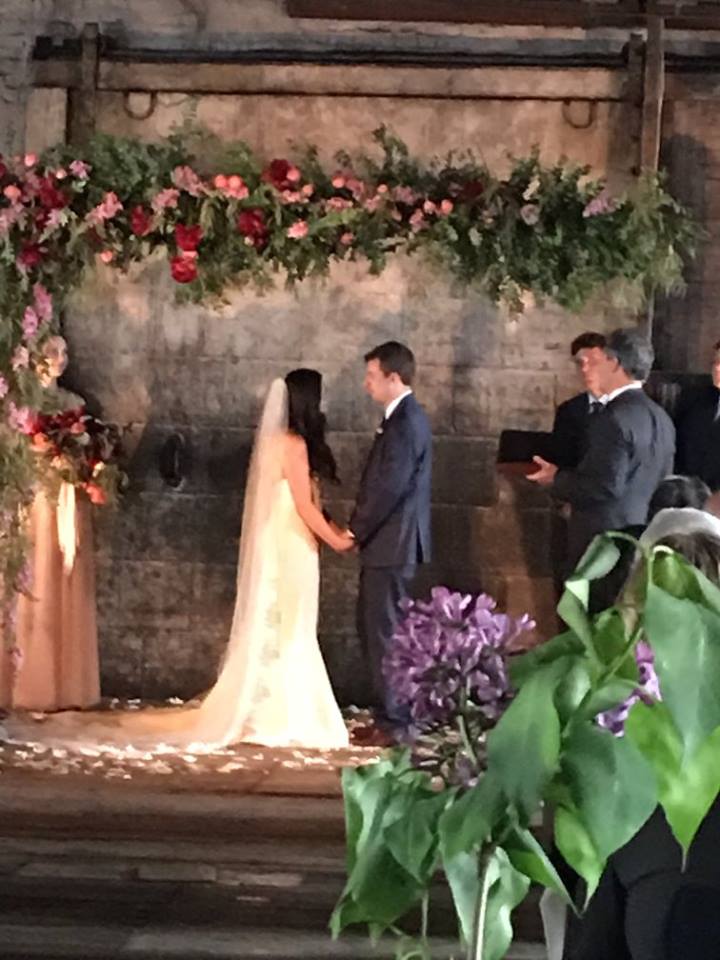 Below, the new Mr. and Mrs., showcasing my favorite thing…the wedding bouquet.  I have long held the belief that a bride should carry a bold bouquet of color to contrast nicely with her white gown. A  perfect snap of the whole family follows.  You know it's a good wedding when everyone looks so joyous!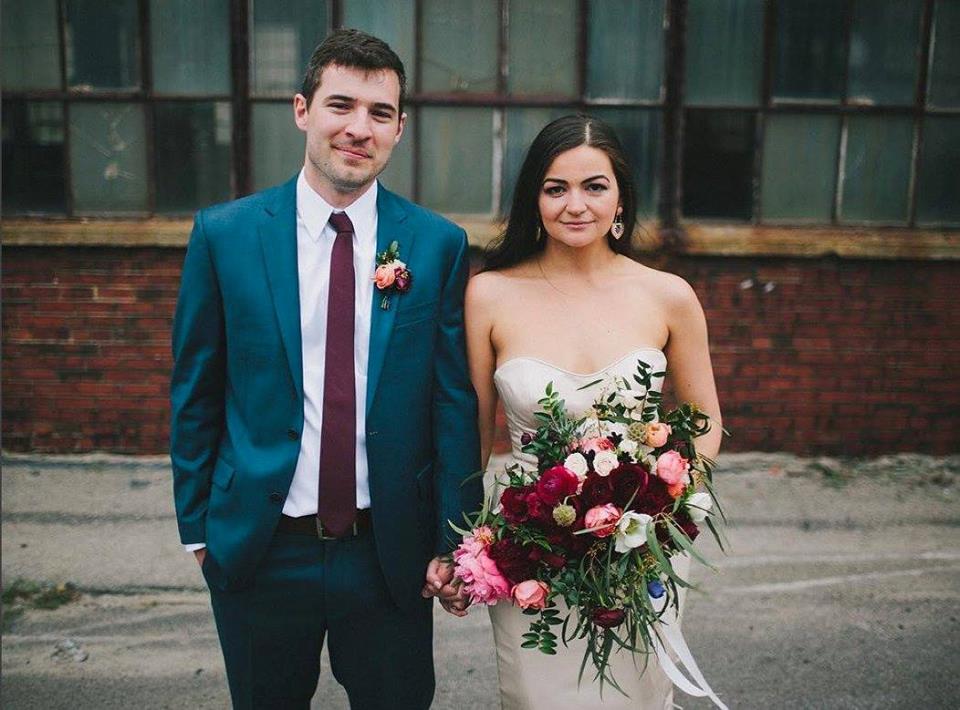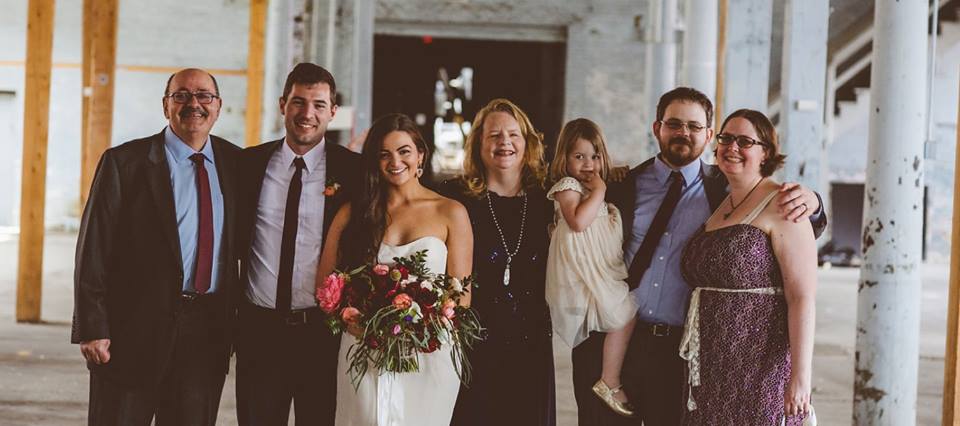 The ceremony venue easily converted into the ideal reception space – perfect combo of rustic  elegance.  And who pulled this off, (with great input by Kate and Barbara, I'm sure), none other  than Wedding Planner, 'Daisies and Pearls'.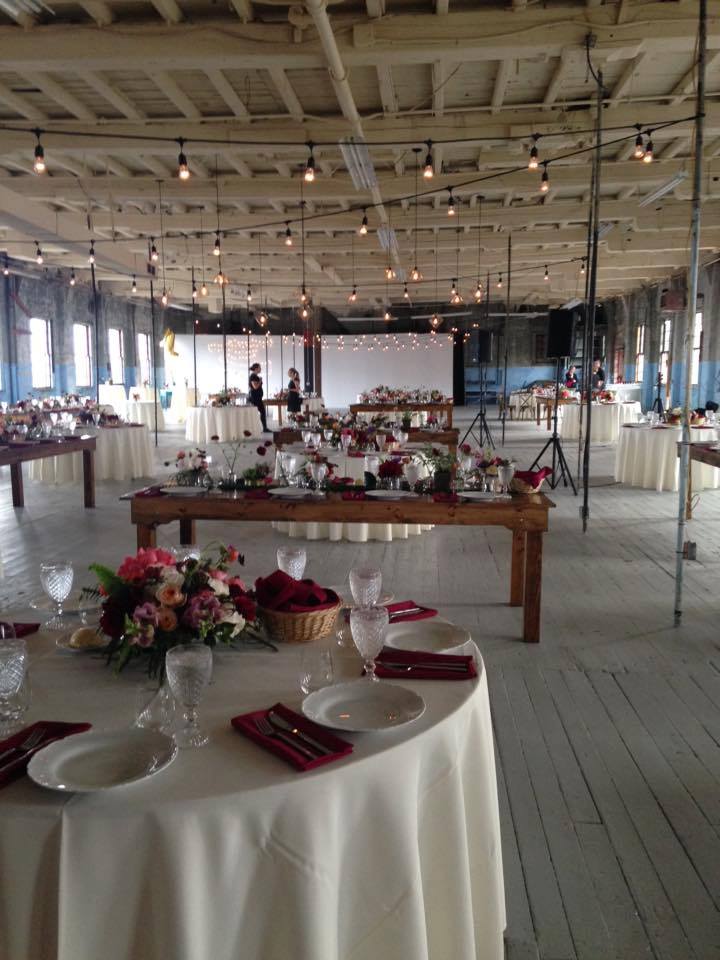 And PLEASE, don't forget to check out Barbara Ross' delightful "Maine Clambake Series"  I've read all three books, and each gets better…